1-wheeled electric transport vehicle
Speed *trigger operation design
3.5km/h

*Speed can be adjusted steplessly up to 3.5 km/h-Effective for forward traveling only
*Backward traveling is manual.

Maximum hill climbing angle
10 degrees *when 80 kg loaded
Wheel-in motor
*Tire built-in motor specification
230W
Main unit dimensions
Length:1460-1610 x Width:600 x Height:550mm
Main unit weight
35kg *including battery
Maximum load
80kg
Battery
24V *12V x 2/10Ah,10A rechargeable lead-acid battery
Battery size
65 x 151 x 112 mm x 2
Battery weight
7kg
Frame
Low carbon steel
Braking system
Disc brake *front wheel only
Front tire size
ø400mm, motor-integrated tire with tube
Overcurrent protection
Yes
Battery charger
100-240V/50Hz/60Hz DC29.6V/0.8A
Battery charging time
8-14 hours
Continuous use time
approx.2hours

*Depending on temperature, charging time, battery deterioration, etc., use time may be short or long, Battery life may be short or long depending on temperature, charging time, battery degradation, and other factors.

Manufacturer's Warranty
We only handle initial defects of the battery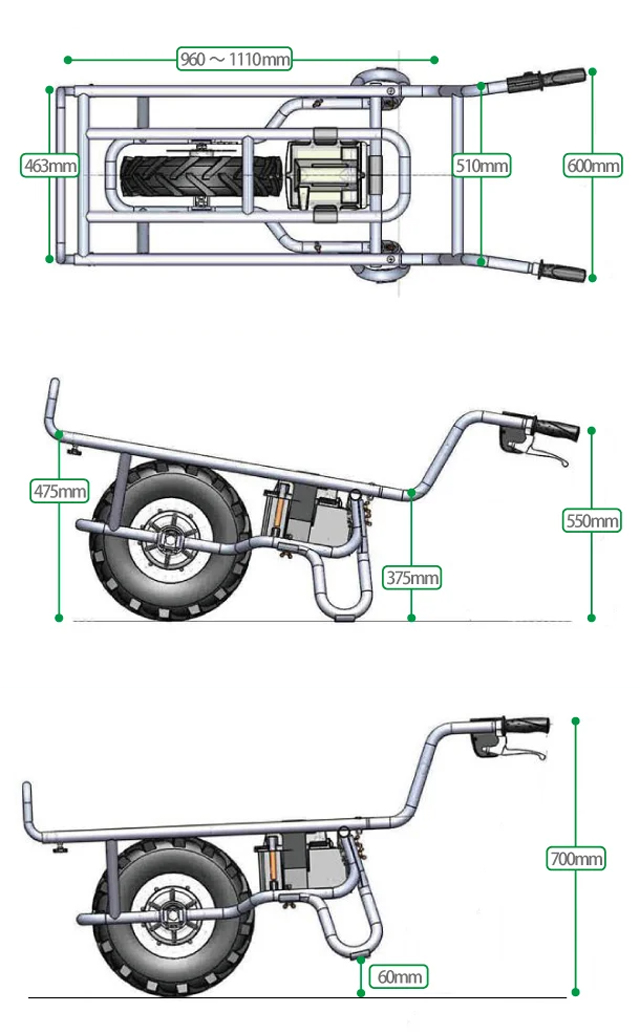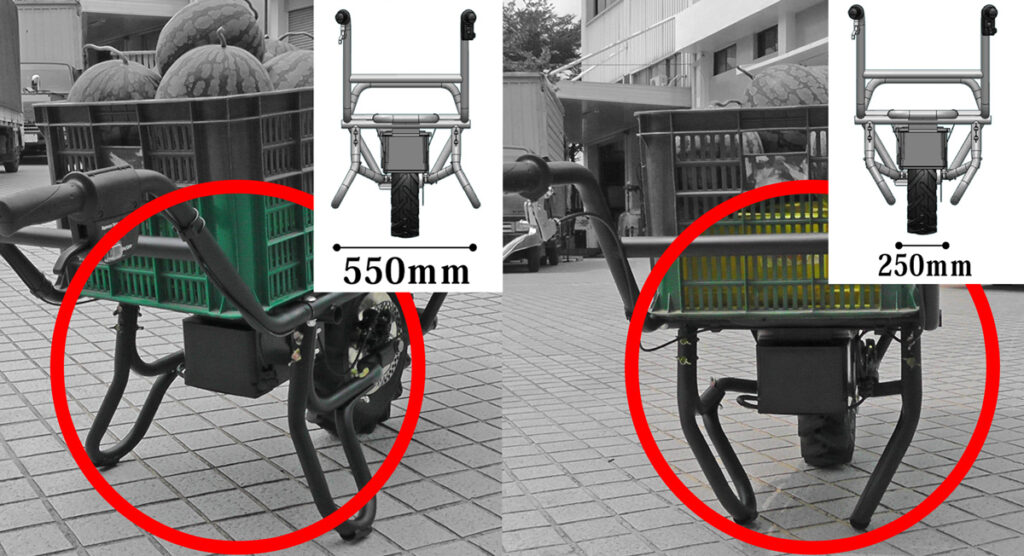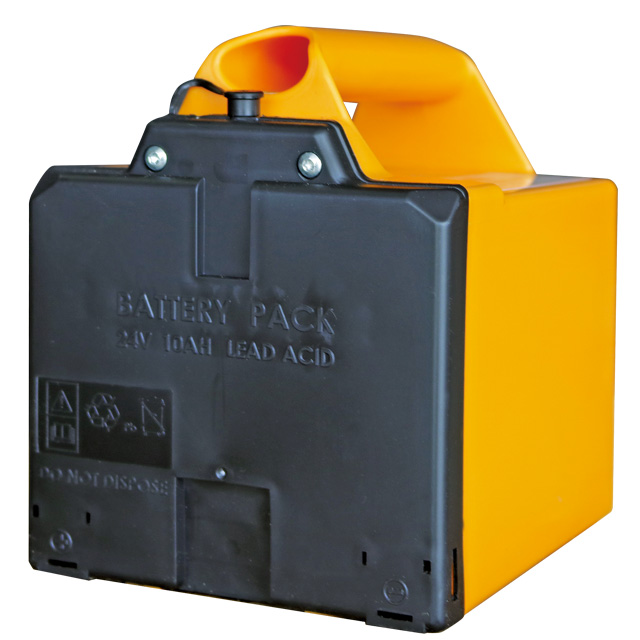 1
Remove the battery from the battery compartment and charge the battery for approximately 8-14 hours before use.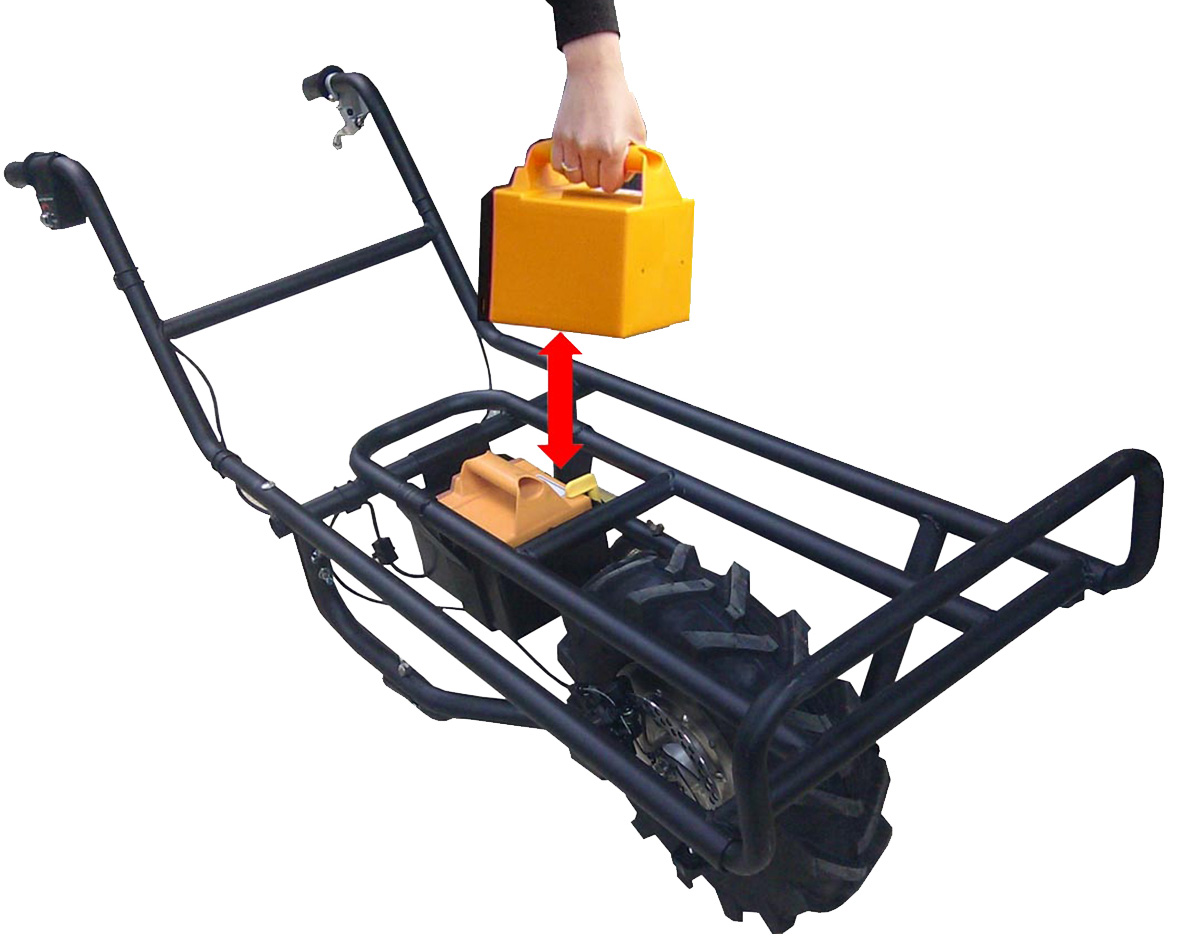 2
To charge the battery, use a 100 V household power source and charge the AC adapter terminal through the battery's insertion slot. *24V battery inside battery box After charging is complete, insert the battery into the battery compartment.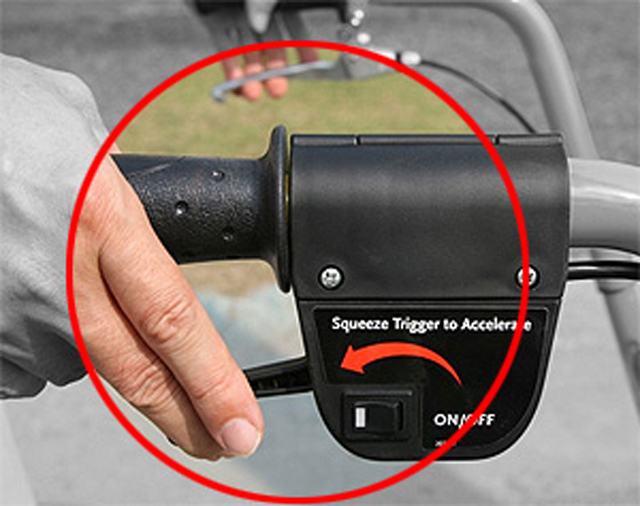 3
It can carry a maximum load of up to 80 kg, and can be used up to a 10-degree incline if the incline is difficult to transport when loading heavy loads. By turning on the switch in the red circle on the left and squeezing the trigger, the battery power can be used to transport heavy loads. The speed can be adjusted steplessly by holding the trigger. Of course, it can also be used as a hand-pushed one-wheeled cart without batteries.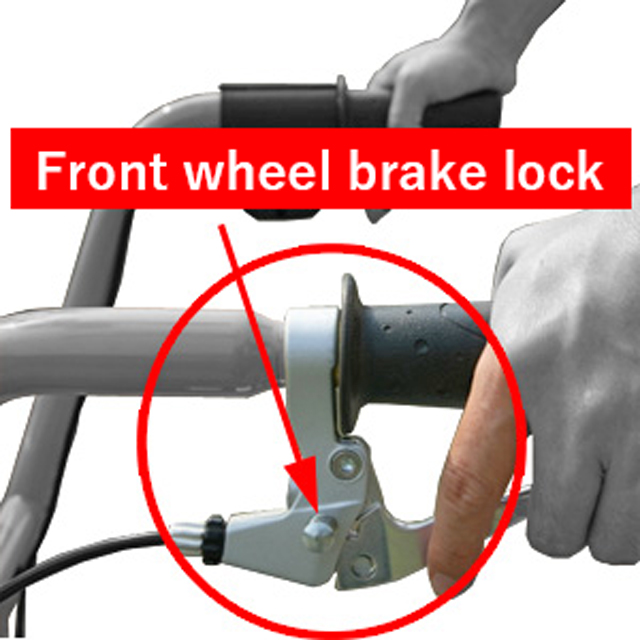 3
To stop the cart, grip the brake saddle on the left handle to stop. The Electric Eco-Carrier 21 uses a high-grade disc brake that firmly locks the front wheels when the cart comes to a stop. When leaving the dolly, the brake can be locked in the red circle for peace of mind. The brakes and brake locks are only available for the front wheels.